We started off our trip with checking out landmarks like Billionaire Row. I had to get a photo of Danielle Steel's house because she's my mom's favorite author and I just so happen to be named after her. The first leg of the trip was all about the views, you'll see what I mean...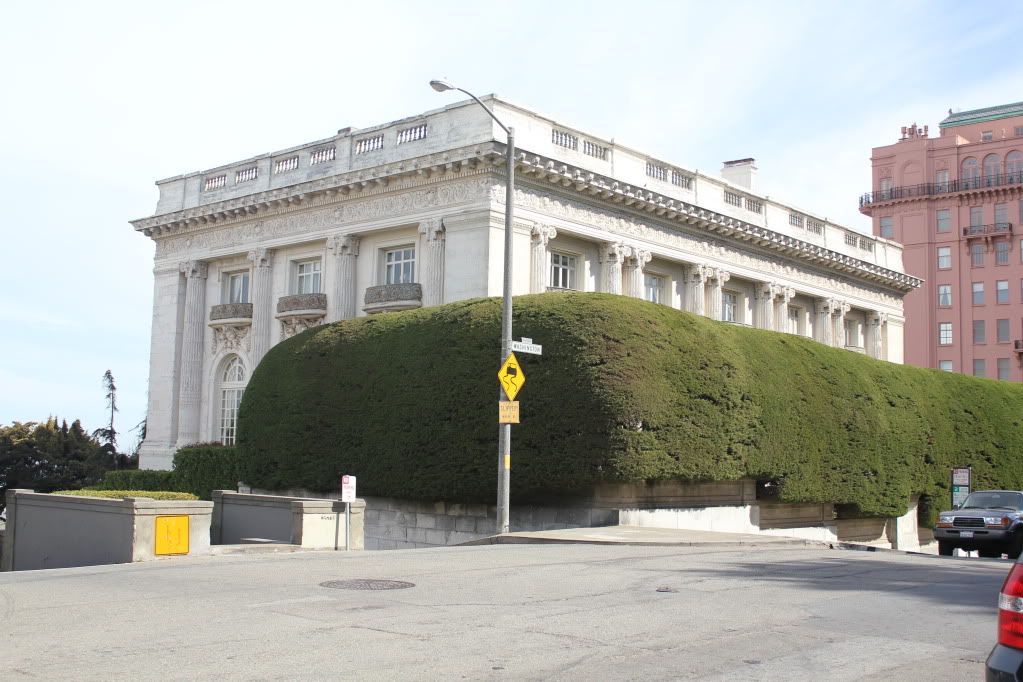 Danielle's Steel's House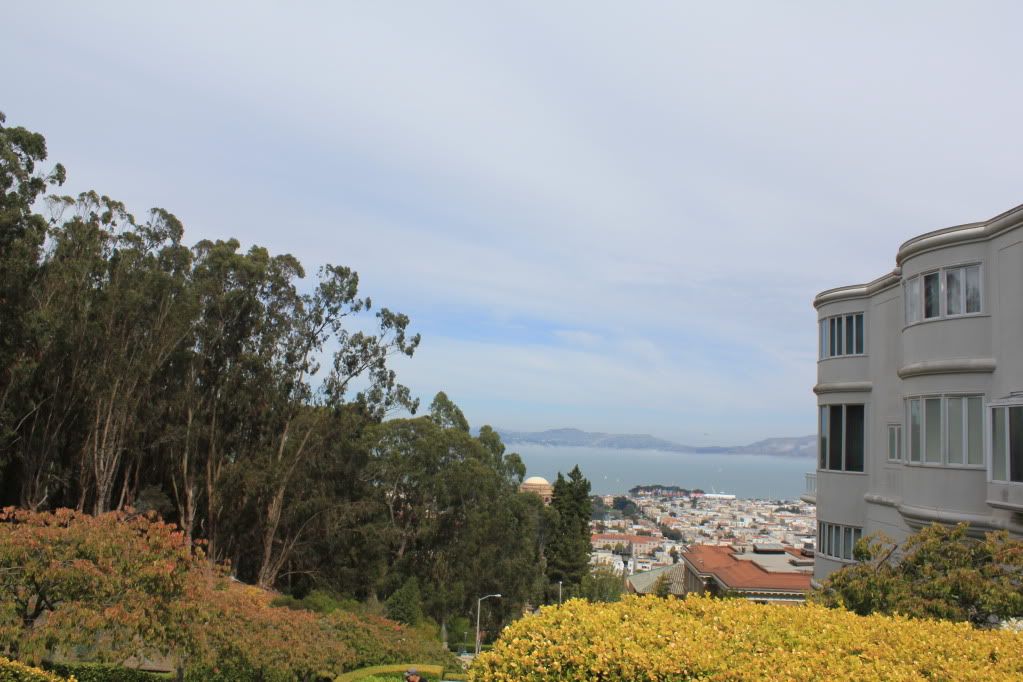 View from the top of one of the streets on Billionaire Row.
For those of you who don't know, Billionaire Row is in the Pacific Heights and it's one of the most expensive neighborhoods. If you stroll down B.R you'll see the mansions of people such as the University of Phoenix heir- Peter Sperling, Levi Strauss heir Peter Haus, and Getty Oil heir Gordon Getty.
Next up was Alamo Square- home of the Painted Ladies,
where the famous opening credits of Full House was filmed.
I was a huge Full House fan so this was pretty awesome to see in person. Admit it, you were too.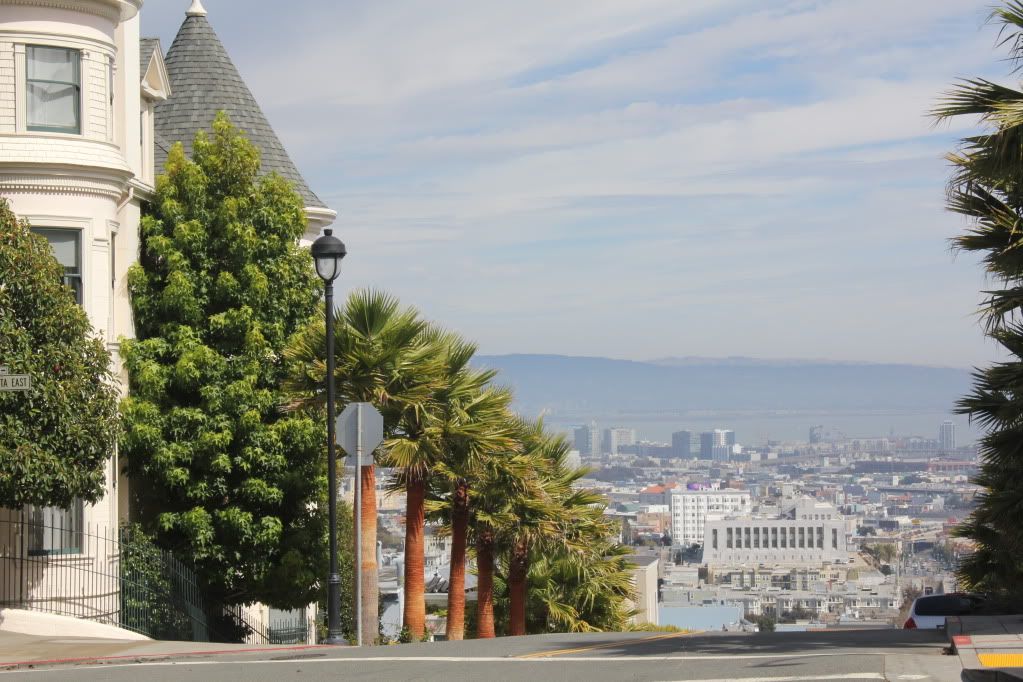 Then we went to Buena Vista Park where we hiked through the trails
and saw some more amazing views of the city.
View from Buena Vista Park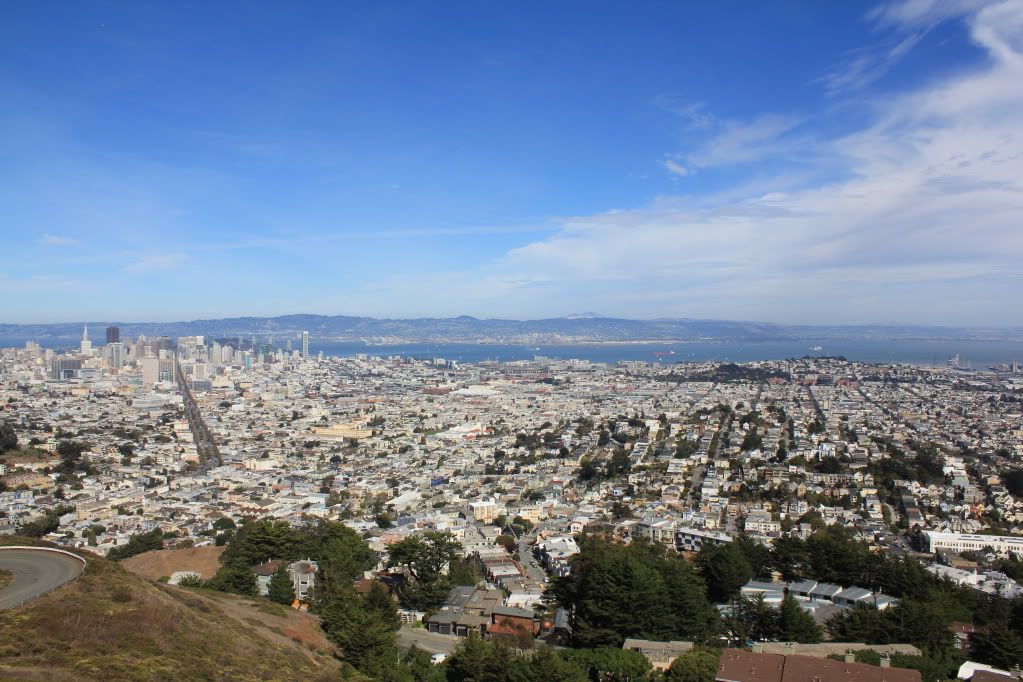 We drove along the twisty, curvy roads and finally made it to Lands End lookout which is at the top of a mountain.
We visited the site of the Sutro Baths which back in the day were really amazing. A couple was actually posing for wedding photos down below but you can't see them because the fog was starting to roll in at this point.
The Palace of Fine Arts was an beautiful sight to see too. It was built in 1915 and the architecture is gorgeous. It reminded me of a building that you would see in Italy.